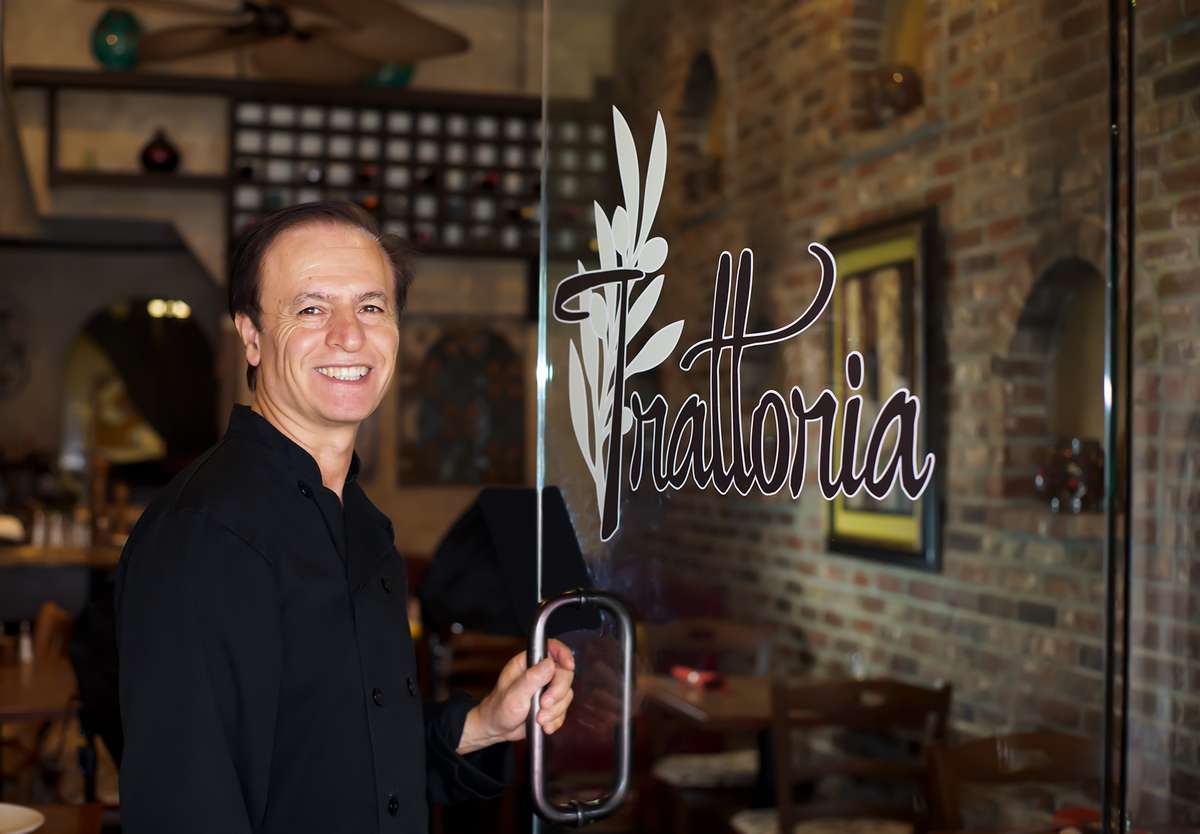 Our Story
A Trattoria is a small Italian-style establishment; less formal than a Ristorante, but more formal than an osteria. The food is genuine and the service is casual, while the emphasis is on a steady clientele rather than on haute cuisine.
In Italy, a Trattoria is frequently family owned and operated and often found in neighborhoods, small towns, or rural areas.
Sean and Elie Dadmand are the proprietors of Trattoria Italian Cuisine. They have owned and operated Favarito Pasta Trattoria from 1994 to 2012 in Vancouver, British Columbia.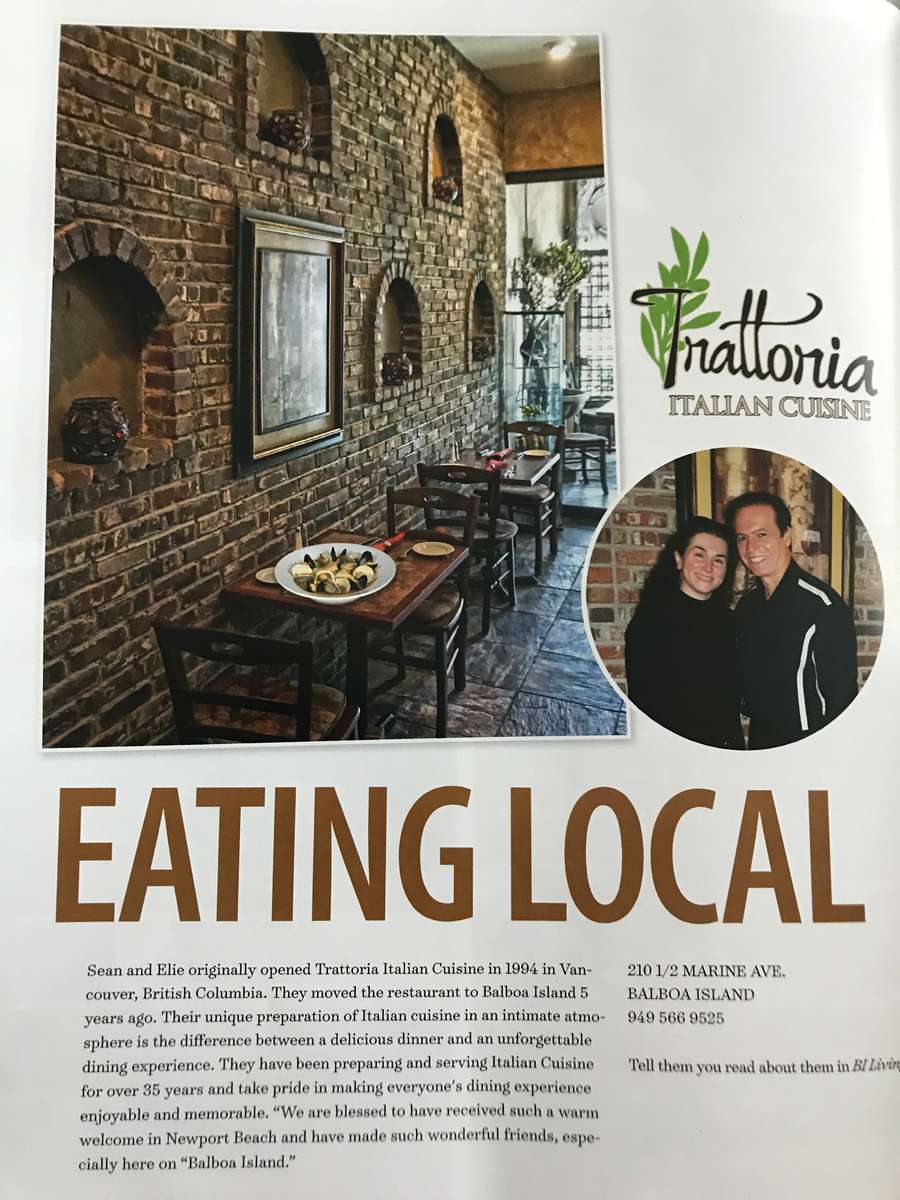 "Forget the motherland - The best Italian food is made right here on Balboa Island."
- Food for Thought -
"Part of the secret of success in life is to eat what you like"
- Mark Twain -
"One cannot think well, love well, sleep well, if one has not dined well"
- Virginia Woolf -